Contact Sorority and Fraternity Life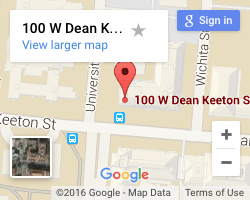 Sorority and Fraternity Life
Office of the Dean of Students
Student Services Building 4.400
100 West Dean Keeton Street
(Office location CLOSED until Fall Semester 2020 – Re-open date TBD)
Phone:
512-471-9700
Email:
sfl@austin.utexas.edu
Office Hours:
(Office location CLOSED until Fall Semester 2020 – Re-open date TBD) Please note that due to remote working environments, calls and emails are responded to in the order they are received. If your request is urgent, please include that in your message or email.
Report a Student Organization Incident
The entire Student Services Building is excluded from the concealed carry of handguns. For more information, please visit
campuscarry.utexas.edu
.
Meet Our Team
Darius Jones, M.S.
ASSISTANT DIRECTOR
Darius.Jones@austin.utexas.edu
Advising Areas: Multicultural Greek Council, National Pan-Hellenic Council, Texas Asian Pan-Hellenic Council
Jenny Mason Walker, M.Ed.
PREVENTION and RISK MANAGEMENT COORDINATOR
Jennifer.Mason@austin.utexas.edu
Advising Areas: Safety Education Program, Hazing Prevention, Harm Reduction