Contact Sorority and Fraternity Life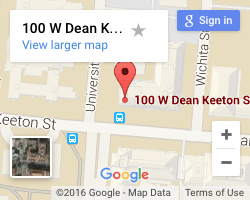 Sorority and Fraternity Life
Office of the Dean of Students
Student Services Building 4.400
100 West Dean Keeton Street
Phone:
512-471-9700
Fax:
512-471-6273
Email:
sfl@austin.utexas.edu
Report a Student Organization Incident
The entire Student Services Building is excluded from the concealed carry of handguns. For more information, please visit
campuscarry.utexas.edu
.
Meet Our Team
Darius Jones, M.S.
ASSISTANT DIRECTOR
Darius.Jones@austin.utexas.edu
Advising Areas: Multicultural Greek Council, National Pan-Hellenic Council, Texas Asian Pan-Hellenic Council
Jenny Mason Walker, M.Ed.
PREVENTION and RISK MANAGEMENT COORDINATOR
Jennifer.Mason@austin.utexas.edu
Advising Areas: Safety Education Program, Hazing Prevention, Harm Reduction