Sorority and Fraternity Life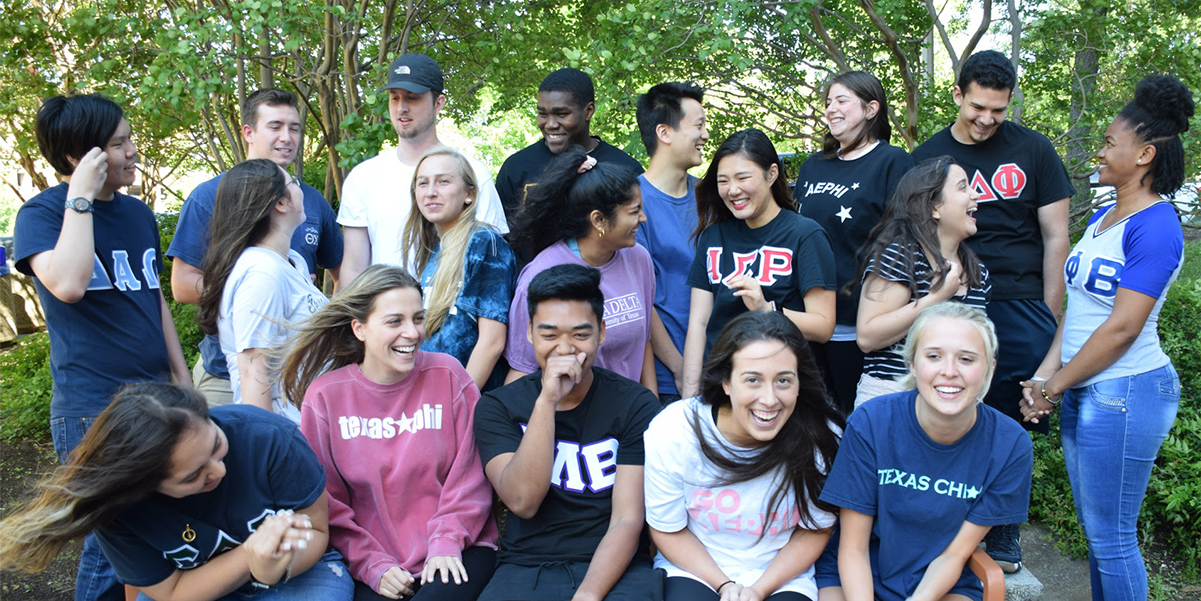 Our mission is to foster responsible leadership and personal development within the sorority and fraternity community through education, coaching, and collaboration with individuals and organizations. We are committed to advancing a supportive environment that strengthens a sense of belonging, and aligns members' actions with their shared values, ensuring a holistic and enriching college experience.
Contact Us
Location
Office of the Dean of Students
Student Services Building 4.400
100 West Dean Keeton Street
Austin, TX 78712
Phone
512-471-9700
Email
sfl@austin.utexas.edu
Office Hours
Our office location is open 8 a.m. - 5 p.m.
Please note that our staff are currently on a flexible work arrangement schedule. We recommend scheduling an appointment with a staff member in advance.
---
Report a Student Organization Incident
---
The entire Student Services Building is excluded from the concealed carry of handguns. For more information, please visit campuscarry.utexas.edu.