Campus Space Reservations
Reserving Outdoor Space on Campus
Student organizations obtain approval to reserve outdoor space on campus through Student Activities. An authorized representative from your RSO or SSO must complete the online Outdoor Space Request (RSO), available at https://ems.universityunions.utexas.edu/VirtualEMS/. Additionally, the authorized representative must participate in an outdoor event consultation with a student organization policy advisor, before the reservation request is confirmed.
Reserving General-Purpose Classrooms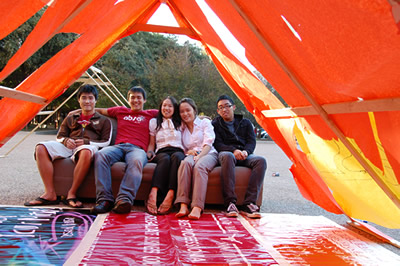 Registered student organizations and sponsored student organizations may reserve general-purpose classrooms by completing the room application form. For the summer and fall semesters, applications are accepted beginning at 10 a.m. on the first Tuesday in May and on the first Tuesday in November for the spring semester. Only online application forms will be accepted. Rooms are assigned on a first-come, first-served basis. Please note, there is a $5 per room, per day fee for general-purpose classrooms used on the weekends between 5 p.m. Friday and 7 a.m. Monday. These fees are payable at the Student Organization Center (SOC) counter, 2609 University Ave, Suite 2,112, on or before the first date of the reservation. Indoor reservations may require an indoor event consultation.
If a paid weekend room reservation is cancelled two working days in advance, a refund may be requested. To begin this process, an authorized representative must e-mail Facilities Coordinator to cancel their reservation.
To change a room reservation (date, time, location, etc.), an authorized representative must e-mail Facilities Coordinator and include all the information regarding their request. Once the request is processed, an updated room reservation confirmation will be emailed to the organization. Do not fill out a new room reservation application to request changes.