How to Join
Our diverse sorority and fraternity community includes around 60 different chapters with different cultures, values, and traditions. Each organization encourages students to get involved on campus through leadership, philanthropy, intercultural education and academic achievement.
Recruitment, Intake or Rush?
Recruitment, also known as rush or intake, is defined as any sorority or fraternity activity that seeks to add new members to a chapter. This could include information sessions, social gatherings and more. Some Greek-letter organizations host recruitment throughout the year, while others recruit during specified times each semester or year.
Any chapter activity for the purpose of adding new members is recruitment. These activities must be in compliance with organizational policies, Institutional Rules, and state law.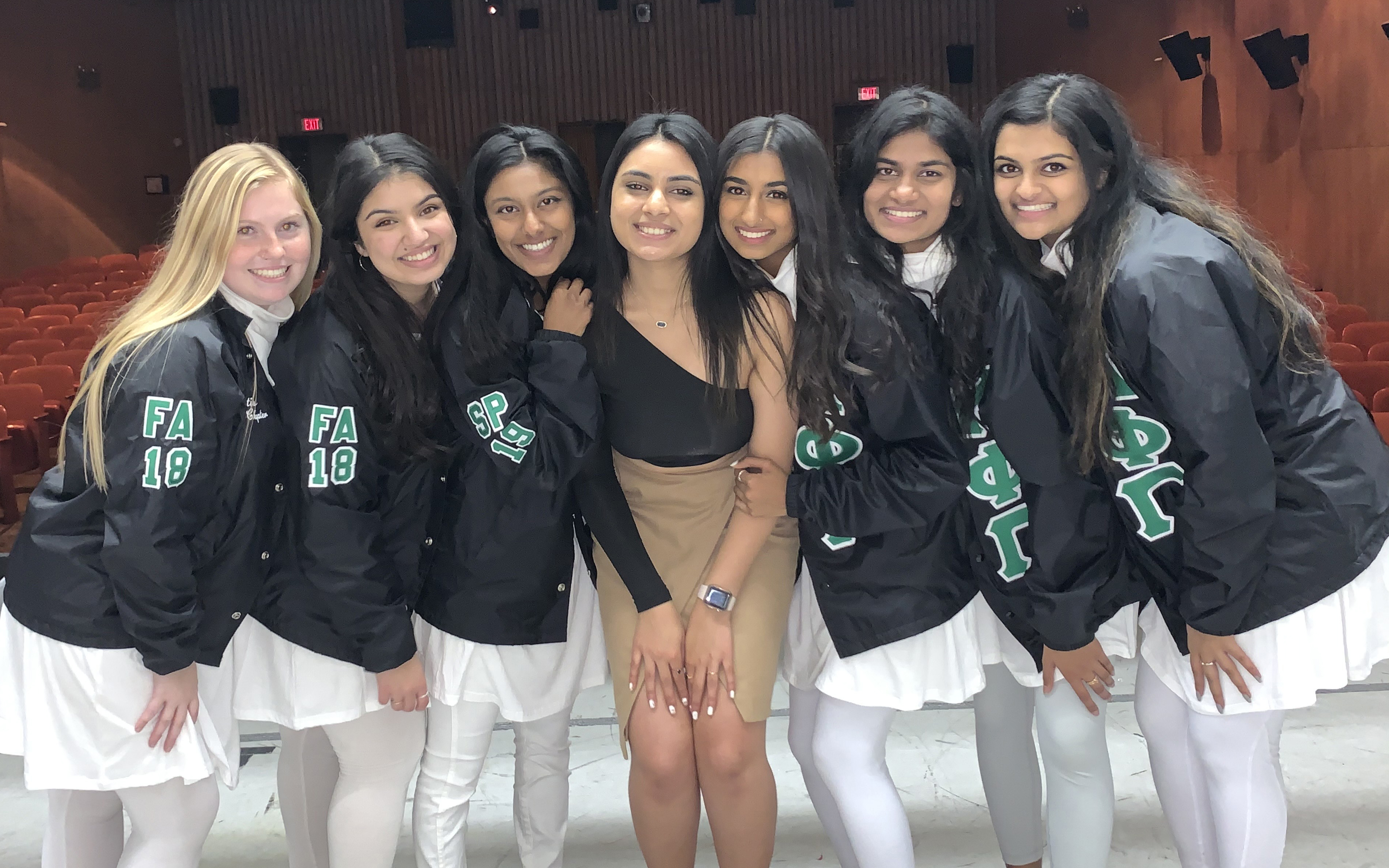 Recruitment Frequently Asked Question Documents
When do Students Typically Join?
90% of the students who join a sorority or fraternity at UT Austin do so during their first semester. However, some organizations require that students have a minimum GPA and credit hours at UT Austin before joining. Students, including transfer students, sophomores, juniors, and seniors have the opportunity to join the sorority and fraternity community.
Recruitment Information
A Note to PACE Students
Students participating in the Pathway to Admission through Co-Enrollment (PACE) will have access to all of the benefits and privileges of a full-time student at UT Austin. Participating in extracurricular activities, such as joining a sorority or fraternity is encouraged.
It is important to note that individual sororities and fraternities each have their own membership requirements. Membership decisions are the sole responsibility of the organization. If you have questions about specific eligibility requirements, contact the national office for the chapter in question.