Housing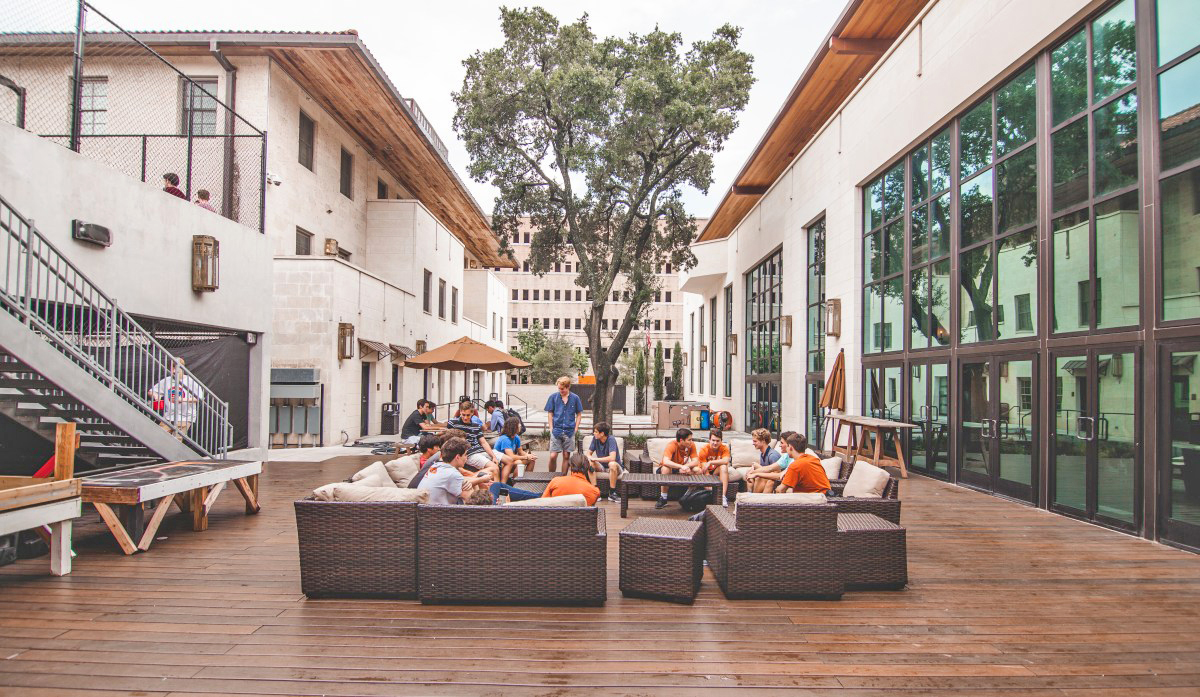 Around half of our Greek-letter organizations are housed in off-campus, privately owned chapter facilities. Potential benefits to living in a sorority or fraternity house include on-site dining, dedicated academic space, and an environment that teaches students how to live in a community.
Off-Campus Living Resources
Find tips and guides for UT students at offcampus.utexas.edu.
Sorority and Fraternity Map
A map of houses for sororities and fraternities registered as student organizations at UT Austin.

Sororities
Α Χ Ω
Alpha Chi Omega
Α Δ Π
Alpha Delta Pi
Α Ε Φ
Alpha Epsilon Phi
Α Φ
Alpha Phi
Α Ξ Δ
Alpha Xi Delta
Χ Ω
Chi Omega
Δ Δ Δ
Delta Delta Delta
Δ Γ
Delta Gamma
Κ Α Θ
Kappa Alpha Theta
Κ Δ
Kappa Delta Sorority
Κ Κ Γ
Kappa Kappa Gamma
Π Β Φ
Pi Beta Phi
Σ Δ Τ
Texas Sigma Delta Tau
Ζ Τ Α
Zeta Tau Alpha

Fraternities
Α Ε Π
Alpha Epsilon Pi
Δ Τ Δ
Delta Tau Delta
Δ Υ
Delta Upsilon Fraternity
Κ Α
Kappa Alpha Order
Κ Σ
Kappa Sigma
Λ Χ Α
Lambda Chi Alpha
Φ Γ Δ
Phi Gamma Delta
Φ Κ Ψ
Phi Kappa Psi
Φ Κ Σ
Phi Kappa Sigma
Π Κ Α
Pi Kappa Alpha
Σ Α Μ
Sigma Alpha Mu
Σ Χ
Texas Sigma Chi
Σ Φ Ε
Sigma Phi Epsilon
Ζ Β Τ
Zeta Beta Tau
Ζ Ψ
Zeta Psi