Texas Greeks IMPACT® Retreat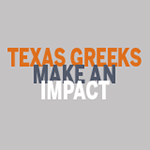 January 12-14, 2018
Register By: November 20, 2017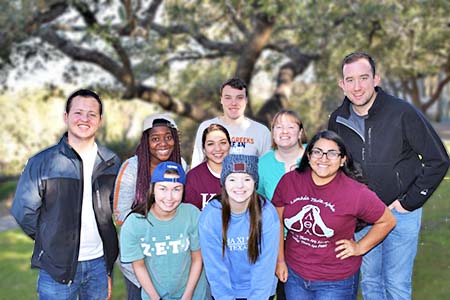 IMPACT is a 2-day leadership experience for Texas Greeks. It is a transformative (and free!) retreat only for sorority and fraternity members. While you're connecting with members from other chapters, you'll be gaining leadership skills to create positive change in your life, organization, and community.
APPLICATIONS WILL BE AVAILABLE October 23
DEADLINE to REGISTER: November 20
FAQs: Frequently Asked Questions
Why should I attend? What will I get out of this?
IMPACT is a two-day, two-night retreat that focuses on your personal and leadership development. IMPACT includes experiential activities, interactive presentations, and both large- and small-group sessions that flow together into a unified, community building experience. Our goal is for you to have a transformative experience that will enable you to be an effective authentic leader in the community.
How does this relate to the Good Standing Program?
Each fraternity and sorority chapter is required to register at least one member for this event. Based on the registration list and responses, if your member is selected to attend, he or she must be your chapter's representative to receive Good Standing credit.
Who should register?
IMPACT is primarily focused on developing leadership in the fraternity and sorority community. It is designed for members looking to deepen their leadership skills and make changes in their chapter and community. While any member of the sorority and fraternity community is invited to apply, this program is a perfect fit for newly elected officers and exec members. Please encourage motivated members, change agents, and leaders of your organization to apply!
How much does IMPACT cost to attend?
There is no cost to attend! IMPACT is fully funded through a generous donor's contribution to Sorority and Fraternity Life. Your members will not need to cover any costs including food.