New Member Orientation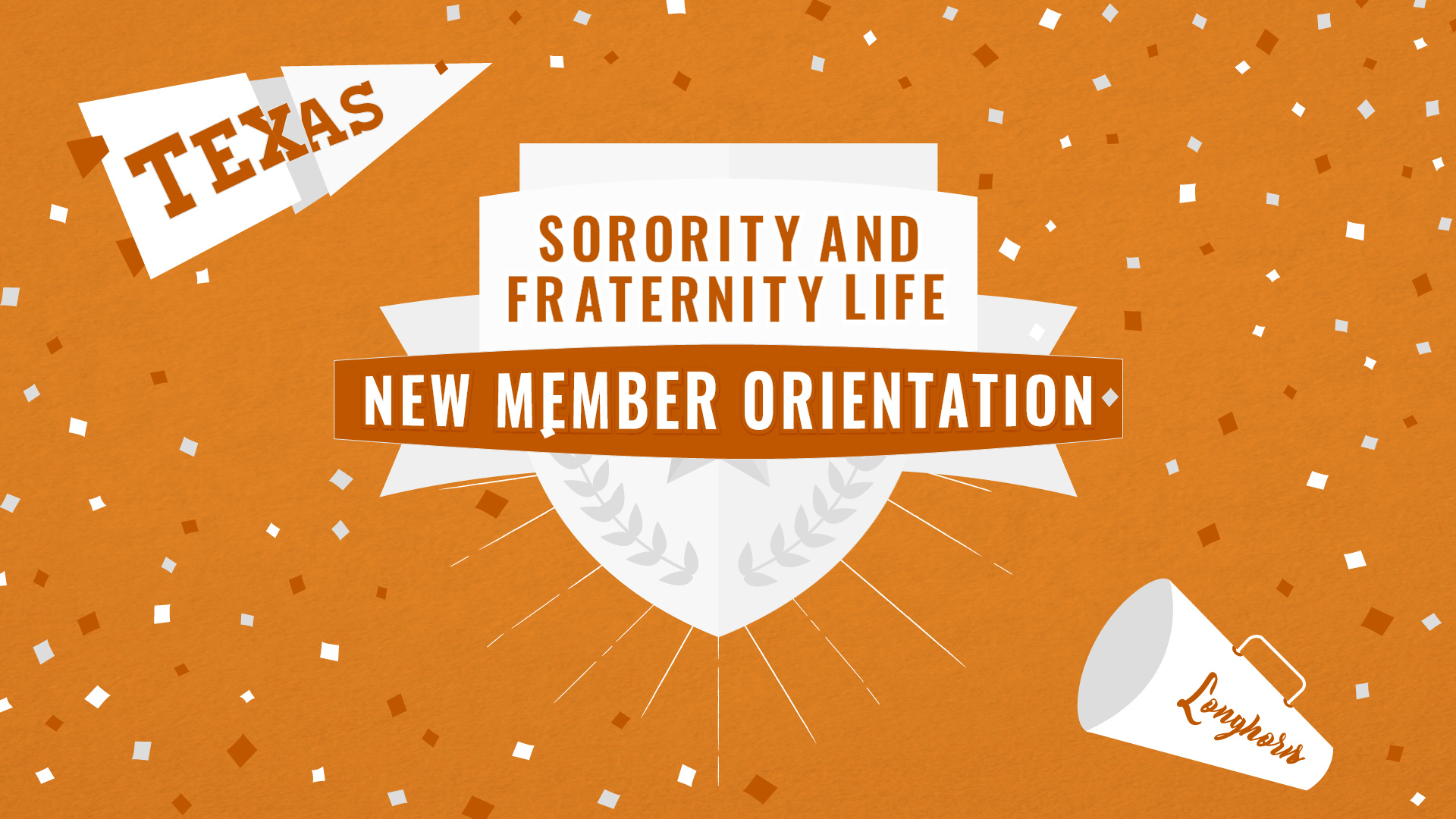 At new member orientation, the newest members of your chapter will learn about what it means to be a Texas Greek, including an overview of our council communities, and hear from a guest speaker.
We are excited to offer a spring New Member Orientation virtually on Tuesday, March 2nd at 6pm. All new members attending the program must register in advance to get access to the Zoom meeting. We encourage all attendees to register in advance to ensure they have the Zoom link accessible.
Attendance Expectations
This event is mandatory for all new members from fall 2020 that did not attend fall new member orientation and any new members from spring 2021. It is the responsibility of the New Member Educator and Chapter President to communicate time and registration information with your new members.
Accommodations and Questions
Any students in need of accommodations (e.g. closed captioning, sign language interpretation, etc.) to best engage in this webinar should contact Jenny Walker at Jennifer.walker@austin.utexas.edu.
All general questions can be directed to Jenny Walker (jennifer.walker@austin.utexas.edu) or your chapters applicable SFL council advisor.