New Member Orientation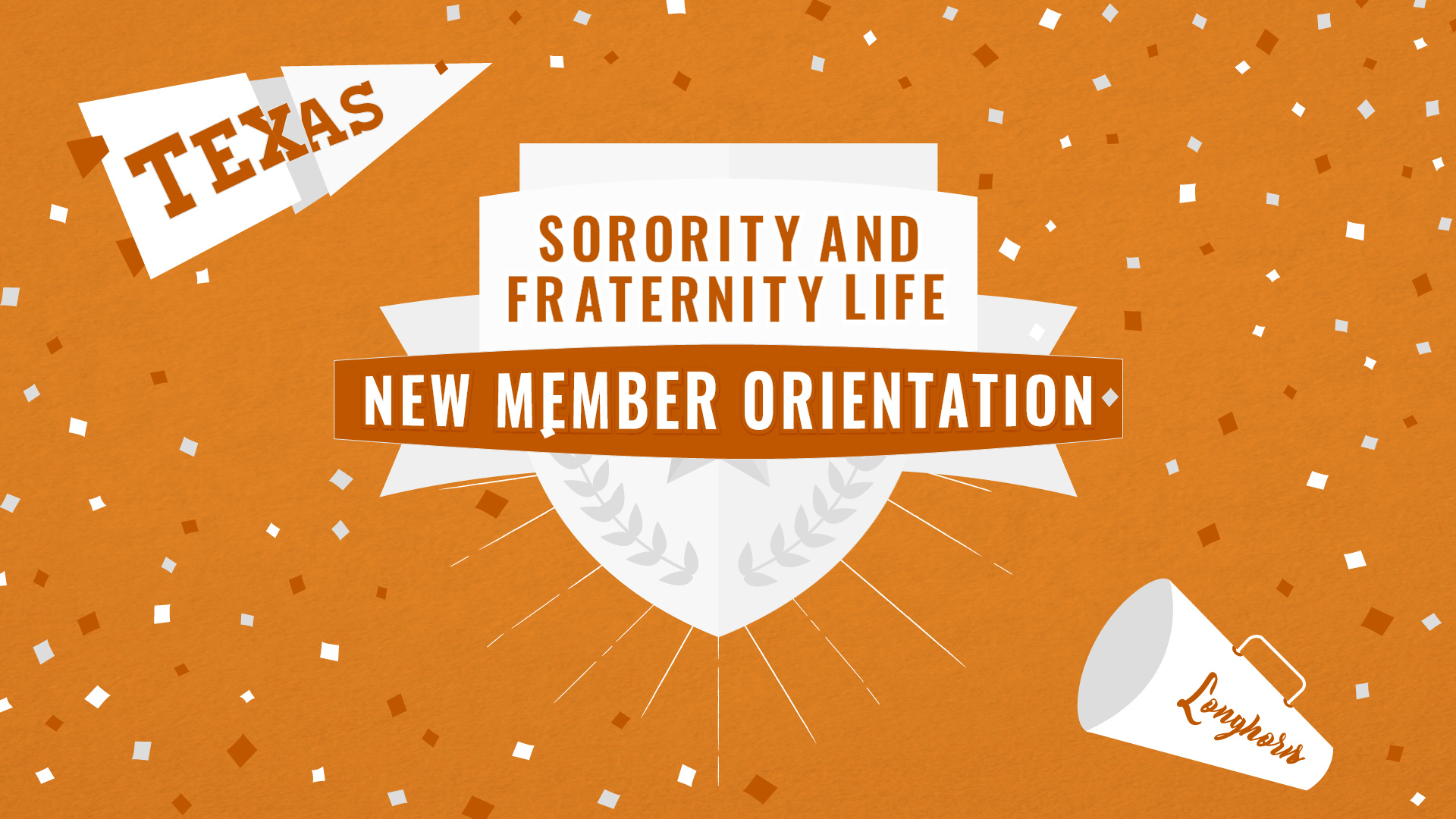 As part of the Good Standing Program, New Member Orientation is hosted in both the Fall and Spring terms. New Members will be officially welcomed to the Texas Greek community and will enjoy a fun, interactive program to help them identify the gifts and challenges of their membership and their role in creating an inclusive community.
Attendance Expectations
This event is mandatory for all new members from fall 2022 that did not attend fall new member orientation and any new members from spring 2023. It is the responsibility of the New Member Educator and Chapter President to communicate time and registration information with your new members.
Accommodations and Questions
Please email questions and accommodation requests (e.g. closed captioning, sign language interpretation, etc.) to sfl@austin.utexas.edu. Event accommodations can be requested while event registration is open.