Dean's Dozen Award
The Dean's Dozen Award recognizes thirteen students for their service to programs or departments within the Office of the Dean of Students, and for positive contributions they have made to our campus community. The Dean's Dozen Award celebrates graduating seniors, masters or doctoral students who are committed to and involved in enhancing the quality of The University of Texas at Austin student experience.
2022 Dean's Dozen Profiles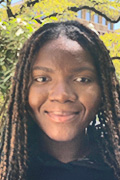 Joyce Adekunle is graduating with a BS in Biochemistry from the College of Natural Sciences. As a student assistant for the Office of the Dean of Students, Joyce assisted countless students with getting connected to Student Emergency Services for necessary resources. Joyce also volunteered her time by sitting on multiple Dean of Students committees, as well as a focus group regarding UT campus safety. Mentioned as going above and beyond for the office and the campus community, Joyce balanced her academics while maintaining a smiling and friendly face to all visitors to the Dean of Students central office suite.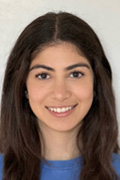 Neda Azadi, graduating with a BS in Public Health from the College of Natural Sciences, has served as a Safety Education Peer Educator since 2018. Throughout her tenure, Neda took on additional duties to manage the administrative tracking of the Safety Education Program, as well as stepping up to serve as front desk support in the Sorority and Fraternity Life office when supplementary assistance was greatly needed. Neda also served as a student member of the Dean of Students Reimagining Task Force and a student reviewer for the Haruka Weiser Campus and Student Safety Grants. With other peer educators looking up to her leadership, Neda has truly exemplified a responsible student leader committed to personal growth and building a strong and safe community.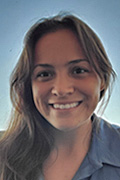 Rosie Bravo is graduating with a degree in Marine Science and has been heavily involved in the UT veteran community, most notably taking on the role of Student Veteran Association President during the initial stages of the COVID-19 pandemic. Rosie is said to have faced the challenges of the 2019-2021 academic years with a quiet tenacity and knack for rethinking programming and services to adapt to the pandemic. Serving the veteran community with the utmost humility, Rosie always preferred to see her peers receive the spotlight and recognition while she utilized her strengths behind the scenes. No matter the question or curveball thrown her way, Rosie managed to always stay one step ahead and keep things running with aplomb.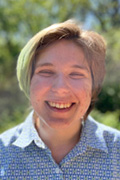 Fawn-Rose Brown, graduating with a BSA in Chemistry from the College of Natural Sciences, has been an incredible force for enhancing the quality of the student experience at UT Austin, with a focus on advocating for neurodivergent and LGBTQIA+ students. They are a founding officer of oSTEM, an organization for LGBTQIA+ students in STEM fields, and took the initiative to advocate for important campus policies such as reflecting students' chosen names on important university documents, which has been critical in affirming trans and non-binary students' identities. Their advocacy for neurodivergent students has manifested through communicating their experience via social media for UT's Autism Acceptance Month and panel participation on the topic of trauma and autism with the Texas Center for Disability Studies. Fawn-Rose has consistently channeled their passion and unique talents and the impact of their efforts will be felt even long after they graduate.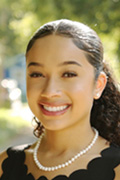 Lauryn Cornish is graduating with a degree in Biology and has served as both the president and vice president of the National Pan-Hellenic Council (NPHC) during her time on the Forty Acres. An active member of Delta Sigma Theta Sorority, Inc. Lauryn's drive toward success and natural ability to bring people together made her the ideal candidate to lead her community through two years of change and reimagining during the height of the COVID-19 pandemic. During her time in NPHC, Lauryn worked with UT Athletics to create a Black History Month video highlighting NPHC organizations and was key in rallying the council to learn and perform a unity step during a string of home basketball games to educate the public about historically Black Greek-letter organizations. Lauryn was a key figure in transitioning the council to virtual activities during the advent of the pandemic, always maintaining her focus on keeping NPHC organized and active. Even with the departure of the council's advisor amid rampant change, Lauryn upheld a positive attitude and was pivotal in advancing NPHC and sorority and fraternity life community during the toughest leadership cycles they've faced.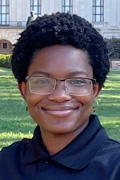 Arquala Davis is graduating with a degree in Health and Society and has served students on campus in various capacities during her time on the Forty Acres, notably through her work as a member of Horns Helping Horns and multiple roles within University Housing and Dining. She is noted as being generous with her time, support, and praise while interacting with fellow members of Horns Helping Horns, and while serving as a resident assistant, chaired the 2019 SWACURH Leadership Conference for students engaged in residential leadership opportunities. Arquala also volunteered as an Alternative Spring Break trip leader, leading a group of students to a community outside of Austin to grow as leaders and learn about social justice issues through immersive service experience. She is also a 2022 Texas Parents Outstanding Student Award recipient, and has continuously demonstrated exceptional leadership, scholarship, character, and service.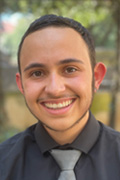 Eli Ortiz is graduating with a BS in Arts and Entertainment Technologies from the College of Fine Arts. He has been an effective and enthusiastic leader for the fraternity and sorority life community during his time on the Forty Acres. Eli has served in multiple chapter leadership positions, including chapter president for Gamma Rho Lambda (GRL) Greek Organization, and has held leadership positions on the Multicultural Greek Council (MGC). During his leadership, Eli worked to develop GRL into a thriving chapter that prides itself on strong siblinghood and creating an empowering space for students. He was also instrumental in facilitating the chapter's membership into the MGC, as well as bringing greater awareness of the MGC and its member organizations into the larger sorority and fraternity community at UT. Through Eli's strong character, friendly demeanor, and commitment to others, he leaves behind a legacy that will benefit his chapter, council, and greater UT community.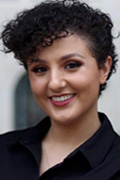 Rebecca Regueira, graduating with a BA in Government from the College of Liberal Arts, has contributed to the campus community as both a Safety Education Peer and former President of the Latino Pan-Hellenic Council. Not only has Rebecca served as an excellent ambassador for the greater sorority and fraternity community, but she's shown a deep commitment to her own sorority by service as both President and New Member Educator for Sigma Lambda Gamma National Sorority, Inc. She is passionate about connecting with others and has always gone above and beyond to contribute to the community, even working to execute her chapter's yearly philanthropic event providing holiday gifts to Austin families. Rebecca is said to bring joy, morale, and enthusiasm to all her endeavors, as well as showing incredible resilience and overcoming adversity with a smile on her face.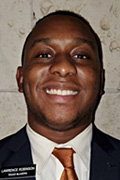 Lawrence Robinson is graduating with a BS in Public Health from the College of Natural Sciences and has been described as an exceptionally giving, bright, and motivated student who works hard to make the Forty Acres a better place for his fellow students. A standout Orientation Advisor (OA) within New Student Services, Lawrence is said to have made many incoming Longhorns feel at ease, even going out of his way to personally ensure struggling students would find success during every aspect of new student orientation. As a first-generation student, Lawrence has also dedicated his time to sharing his experiences on panels and in presentations with the hopes of showing prospective first-gen students that they can be successful at UT. In addition to serving the Longhorn community, he has also spent much of his time volunteering in the Austin community through his involvement with Texas Blazers. Lawrence's giving and passionate spirit has made an outstanding impact on campus as well as within the Austin area.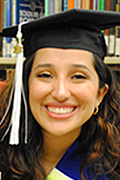 Maria Rocha is graduating with a BA in American Studies from the College of Liberal Arts and has been a true-blue staple with New Student Services (NSS) and the New Student Orientation Program. Nominated for the Outstanding New Orientation Advisor Award by her peers, Maria was responsible for peer academic advising, group management and facilitation, coordination of events, and large campus tours while serving as an Orientation Advisor (OA). Maria was also featured on the Student Affairs web series "What I Learned on the Job" and worked for both NSS and the Dean of Students office as a social media intern. She has also held many leadership roles on campus, including various roles with Longhorn Band and Longhorn Pep Band, Sustainable Spaces Co-Leader Communications Intern, and an Undergraduate Assistant for the School of Undergraduate Studies.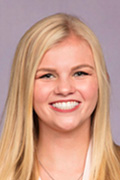 Madilyn Sikorski, an Engineering Honors student graduating with a degree in Electrical Engineering, was one of the first to serve on the Board of Leaders for UT Outpost and has been described as a wonderful leader and influence on the UT Campus. Madilyn has been a staunch advocate for her peers, encouraging them show compassion to each other and seek assistance, readily providing referrals to her fellow students about services such as the Counseling and Mental Health Center, Student Emergency Services, and Office of the Student Ombuds. A regular presence in the Student Services Building and UA9, she has been making the most of her college experience and persuading her peers to do the same.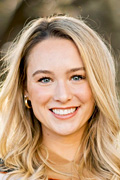 Kathryn Stieler, graduating with a Master's in Professional Accounting from the McCombs School of Business, served as the VP of Internal Recruitment for the University Panhellenic Council (UPC) in a two-year commitment which involved leading her peers through planning for the UPC community's largest event, Primary Recruitment. Kathryn is described as meeting hard conversations with peers and older adults with the utmost grace, especially while planning and leading during the rapidly changing pandemic situation. She engaged with stakeholders from the City of Austin, chapters, and national umbrella organizations to build consensus and ultimately host the most statistically successful UPC recruitment in six years. Kathryn was directly responsible for an increased number of UT students finding community and connection on campus through sorority membership. She's made a lasting impact on her peers and her organization through her steadfast leadership and strong character.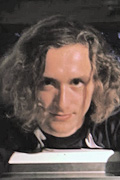 Jack Wallace, graduating with degrees in both Architectural Engineering and Radio/Television/Film, has gone above and beyond in advocating for neurodivergent students and promoting a more equitable and inclusive campus. His impact has reached hundreds of viewers through his participation in a panel during Autism Acceptance Month, where he campaigned for the needs of neurodivergent students on campus and shared his own experiences. A poised and effective leader, Jack provided thoughtful feedback about the Longhorn TIES support service program for neurodivergent students, leading to increased professional development opportunities for students and a proposed supportive internship program. His passion and advocacy for neurodivergent students will be felt long after he leaves the Forty Acres, where he's made a measurable impact on the evolution of the Longhorn TIES program.