About UT Outpost
Thanksgiving Break Hours: Monday 11/20: 1pm-5pm; Tuesday 11/21: 1pm-5pm; Wednesday 11/22: 10am-2pm; Thursday 11/23: CLOSED; Friday 11/24: CLOSED. Regular hours will resume on 11/28.
UT Outpost is the free on-campus food pantry and career closet for all currently enrolled students at UT Austin. Emergencies and financial hardships can affect students in and outside of class. UT Outpost is here to support students with healthy food and gently used professional clothing.
Food insecurity makes it hard for students to stay in class and succeed. According to the fall 2021 National College Health Assessment, 37.7% of UT students have experienced some form of food insecurity. The UT Outpost food pantry provides nutritious food for students so that they can focus on their education. UT Outpost also helps students identify and combat food insecurity on campus.
The UT Outpost career closet offers every Longhorn access to professional clothes for job fairs, internships, and interviews. Students can choose their own outfits from the career closet, including shoes and accessories, that are theirs to keep.
Additional Community Resources
For additional food support, please visit the Central Texas Food Bank and Feeding America.
Contact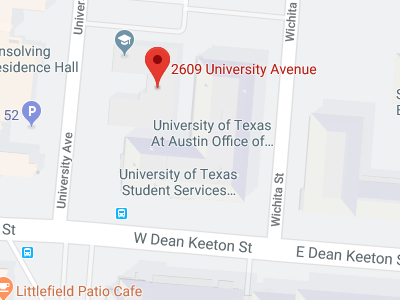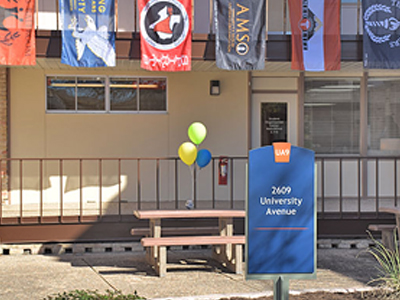 Hours
Sunday: CLOSED
Monday: CLOSED
Tuesday: 2 p.m. – 5 p.m.
Wednesday: 2 p.m. – 6 p.m.
Thursday: 2 p.m. – 6 p.m.
Friday: 10 a.m. – 2 p.m.
Saturday: 12 noon - 4 p.m.