Ladder of Risk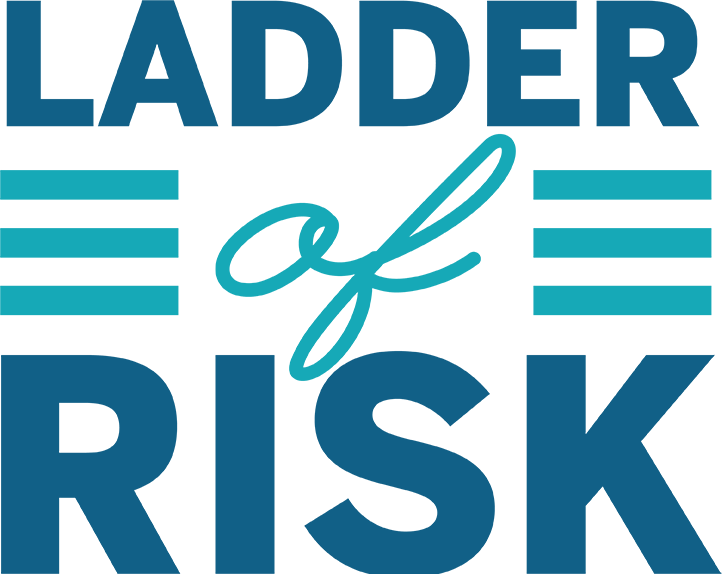 The Ladder of Risk program is designed to educate Sorority and Fraternity Life (SFL) chapter and council leadership on the basics of risk management and facilitate a conversation regarding planning safe social events, addressing safety issues, developing prevention plans for minimizing risk, and discussing how we can foster a safer SFL community.
At this time, we still intend to host Ladder of Risk in Spring 2021, however, we cannot currently speak to the format of the event (virtual or in-person). We will continue to monitor the situation and clarify our plans for the spring semester once they are finalized.
Frequently Asked Questions
What do we do at Ladder of Risk?
Ladder of Risk is an interactive 2.5-hour workshop where students learn about risk management policies, practical ways to host safer events, and best practices for prevention planning. Ladder of Risk also provides the opportunity for student leaders to engage in conversations about how we can all create a safer sorority and fraternity community through large group discussion and small group activities. Attendees should arrive in advance to check-in, since all programs will start promptly at the time stated.
Who should register for the event and how do we register?
Chapter and council attendance expectations are clearly outlined in the registration form for each respective session. In order to register, each organization must complete one registration form that includes their attendees contact information. All chapters and councils must register by Monday, February 10th.
How does this relate to the Good Standing Program?
Each sorority and fraternity chapter and councils are expected to meet the stated registration requirements to receive good standing credit. If you have concerns about meeting the attendance expectations, please reach out to the SFL office.
What is appropriate attire for Ladder of Risk?
Attire is casual so feel free to wear what you would wear to class or something similar. Most importantly, we want you to feel comfortable, confident, and ready to engage and learn with your peers!
What should we bring with us to Ladder of Risk?
Please bring with you a refillable water bottle if you have one and a copy of your organizations risk management policies.
Who should I contact if I have questions?
If you have any questions regarding Ladder of Risk, please contact Jenny Walker (SFL Prevention and Risk Management Coordinator) at jennifer.mason@austin.utexas.edu.