Ladder of Risk
The Ladder of Risk program is designed to educate sorority and fraternity chapter and council leadership on the basics of risk management. The program also educates members on how to facilitate a conversation regarding planning safe social events, addressing safety issues, developing prevention plans for minimizing risk, and discussing how we can foster a safer community. Future events will be announced in late August.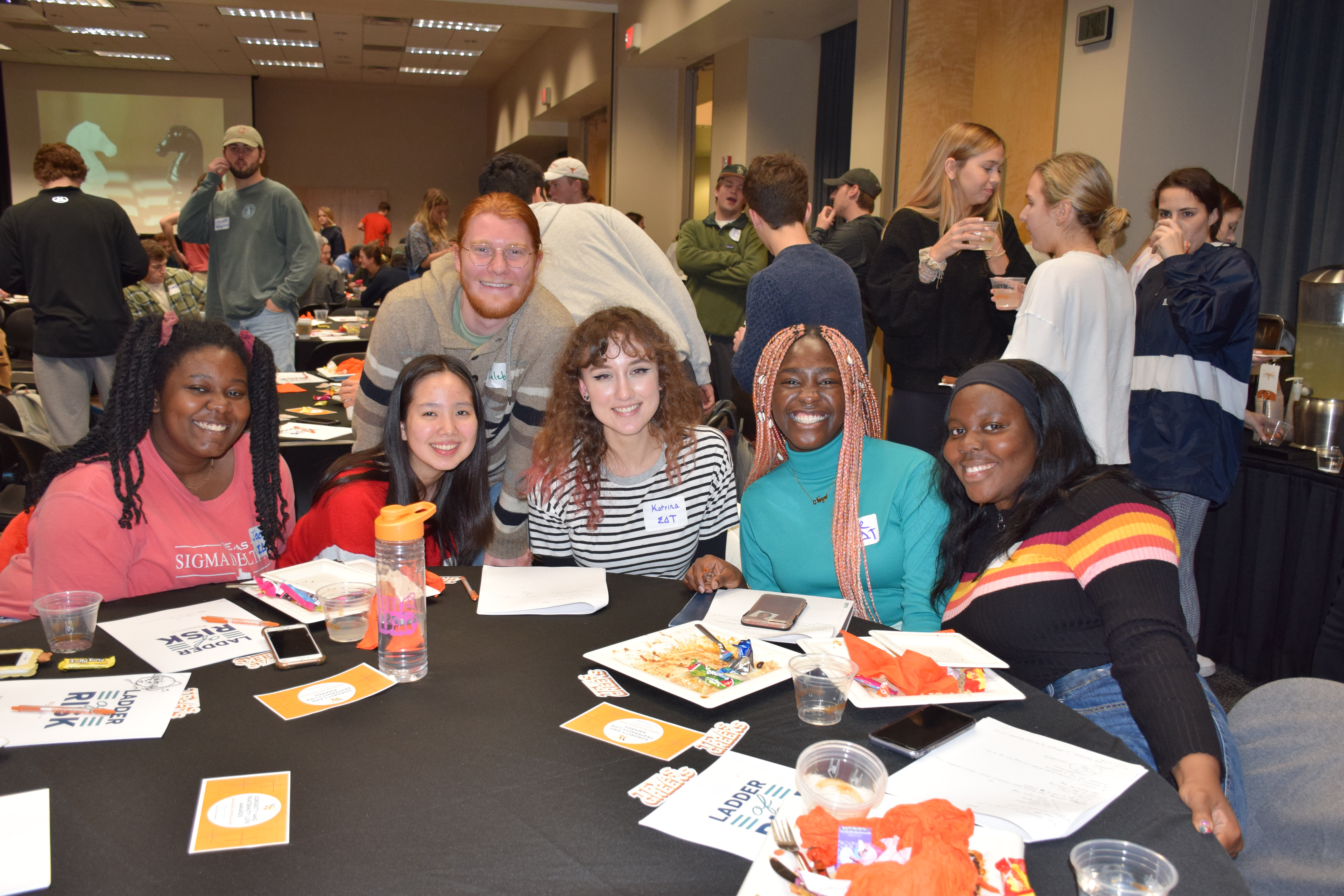 Frequently Asked Questions
What do we do at Ladder of Risk?
Ladder of Risk is an interactive 1.5-hour virtual workshop where participants learn about risk management policies, practical ways to host safer events, and best practices for prevention planning.
Ladder of Risk provides the opportunity for student leaders to engage in conversations about how we can all create a safer sorority and fraternity community through large group discussion and small group activities.
Who should register for the event and how do we register?
Chapter and council attendance expectations are outlined in the registration form for each respective session. In order to register, each organization must complete one registration form that includes all their attendees' contact information
Accommodations and Questions
Please email questions to our Sorority and Fraternity Life email. Event accommodations can be requested while event registration is open.