Cultural Consciousness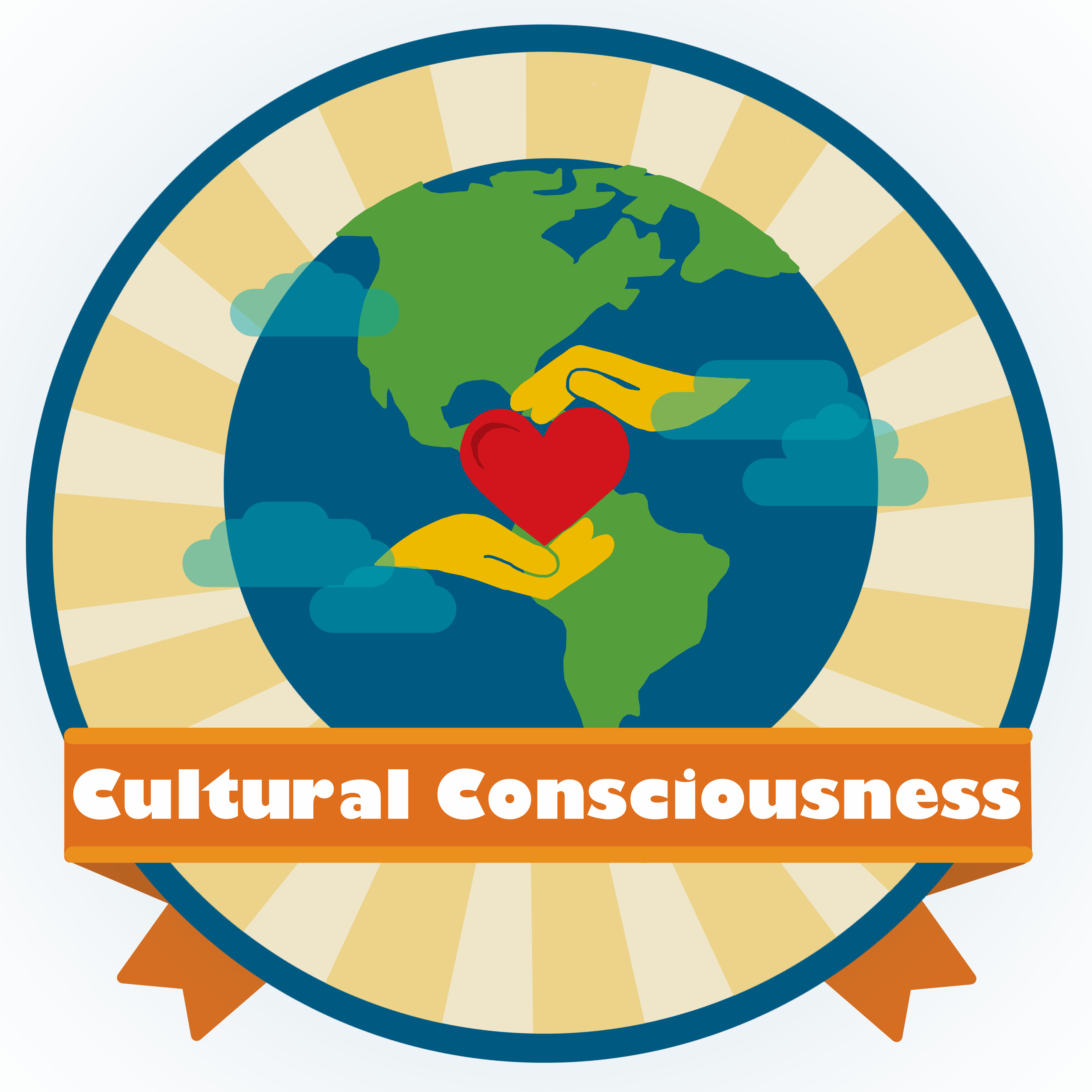 At The University of Texas at Austin, we are dedicated to attracting highly-qualified students, faculty, and staff of all races, ethnicities, peoples, nationalities, religious backgrounds, sexual orientations, gender identities and expressions, socioeconomic statuses, disabilities, and health histories, regardless of their marital, parental, age, veteran, or citizenship status.
Our mission in Sorority and Fraternity Life is to shape a values-based sorority and fraternity experience. We cultivate educational and leadership development, in collaboration with individuals and organizations, to foster a culturally consciousness, safe and responsible community contributing to a positive sisterhood, brotherhood and siblinghood.
Cultural consciousness represents an individual's recognition, respect and tolerance that is demonstrated toward other cultures including their own culture and those that are not represented in their environment. It can be defined as the process of developing awareness of culture in the self, which can result in expanding understandings of culture and developing deeper cultural knowledge about other individuals and context.
Our council communities and chapters have been committed to this work in a variety of ways such as creating actionable statements, donating time and money to social justice efforts and through programming for their community members and the larger UT community.
As an office, it is our belief that the initiatives outlined below support our office's commitment to cultural consciousness. We have categorized these initiatives into three categories: Education, Service and Awareness
Cultural Heritage Month Resources
Cultural Consciousness Categories
Education
Racial Geography Tour - Through the African Diaspora Studies Department, Dr. Edmund Gordon offers a racial geography tour of The University of Texas at Austin's campus. This tour provides education about the campus' systemic, racial, and militarist nationalist history and how it is infused within the campus architecture and landscape. Sorority and Fraternity Life offers students an opportunity to participate in this experience to provide context for how those ideologies impact campus climate and develop a deeper cultural understanding of the "40 acres". Explore the racial geography tour.
Cultural Consciousness Module - Sorority and Fraternity Life strives to educate its community on issues regarding diversity, equity, and inclusion in order to promote cultural consciousness among its members and across campus. In order to foster that change, the office developed the Cultural Consciousness Module using the Canvas platform to provide chapters with the tools to begin taking steps towards change on campus. Through a series of short videos and articles, organization members have access to this resource to support Diversity, Equity and Inclusion efforts among its members and organizations. Register for the Cultural Consciousness Module.
Service / Philanthropy
MLK Day of Service - In collaboration with the Center for Community Engagement, Sorority and Fraternity Life will participate in Martin Luther King Jr. Day of Service to provide education on equity and community advocacy. Service is a component that ties all fraternal organizations together and, by dedicating this holiday to service, students will have an opportunity to contribute to purposeful service within and for the Austin community. We're encouraging chapters to participate in virtual service opportunities on January 18th, 2021in honor of MLK. Use the hashtag #TexasGreeksGiveBack and tag us on social media we can share your acts of service.
Awareness
WYLW - Wear Your Letters Wednesdays is a campaign aimed to increase visibility and awareness of sororities and fraternities and their vast and varied membership – from active members to alumni, UT students, faculty, and staff are encouraged to wear their organization letters, colors or paraphernalia on the first Wednesday of each month. Participants can engage with our office through social media by using the hashtag #TexasGreeks #WYLW and tagging our social media accounts @UTAustinSFL on both Instagram and Twitter. This will foster awareness of the diverse fraternal organizations that exist within our community.
History of Sorority and Fraternity Life
For many of us, we only know the history of our own Greek organizations. Through this presentation, students will gain a better understanding about the evolution of fraternal organizations at The University of Texas at Austin, along with our diverse array of council communities. This presentation also includes historical societal movements parallel to the growth of our UT Austin Sorority and Fraternity Community. Learn more about the history of Sorority and Fraternity Life.
Campus Resources
Videos
Podcast/Audio
Institutional Racism Supplemental Reading