Dean's Squad Public Health Ambassadors
The Dean's Squad Public Health Ambassadors promote healthy behaviors on campus to help prevent the spread of COVID-19. Ambassadors offer information and resources to fellow students and provide support at on-campus events.
Student organization events held in General Purpose Classrooms or reserved outdoor space with more than ten attendees will require a Public Health Ambassador as part of the event safety plan. For information on reserving a General Purpose Classroom or outdoor space, visit our Student Activities Reservations and Publicity page.
In addition to monitoring populated areas of campus, ambassadors are often stationed on Speedway to answer questions and give out recommended protective face masks and hand sanitizer.
Dean's Squad Public Health Ambassadors monitor university buildings and public spaces on the main campus, except for those areas monitored by Public Health Ambassadors representing specific colleges or schools.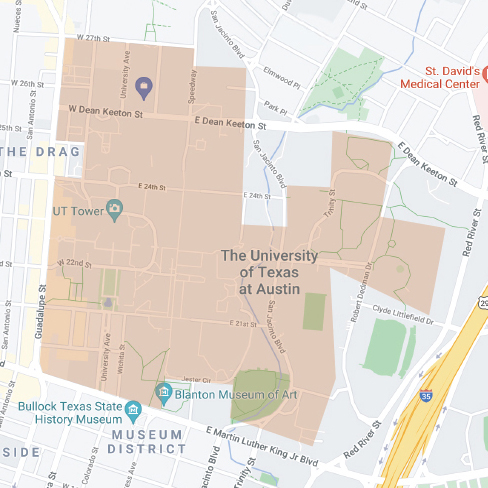 If you are interested in serving as a Public Health Ambassador, email Stacey Hoyt at stacey.hoyt@austin.utexas.edu.