Student Leadership Team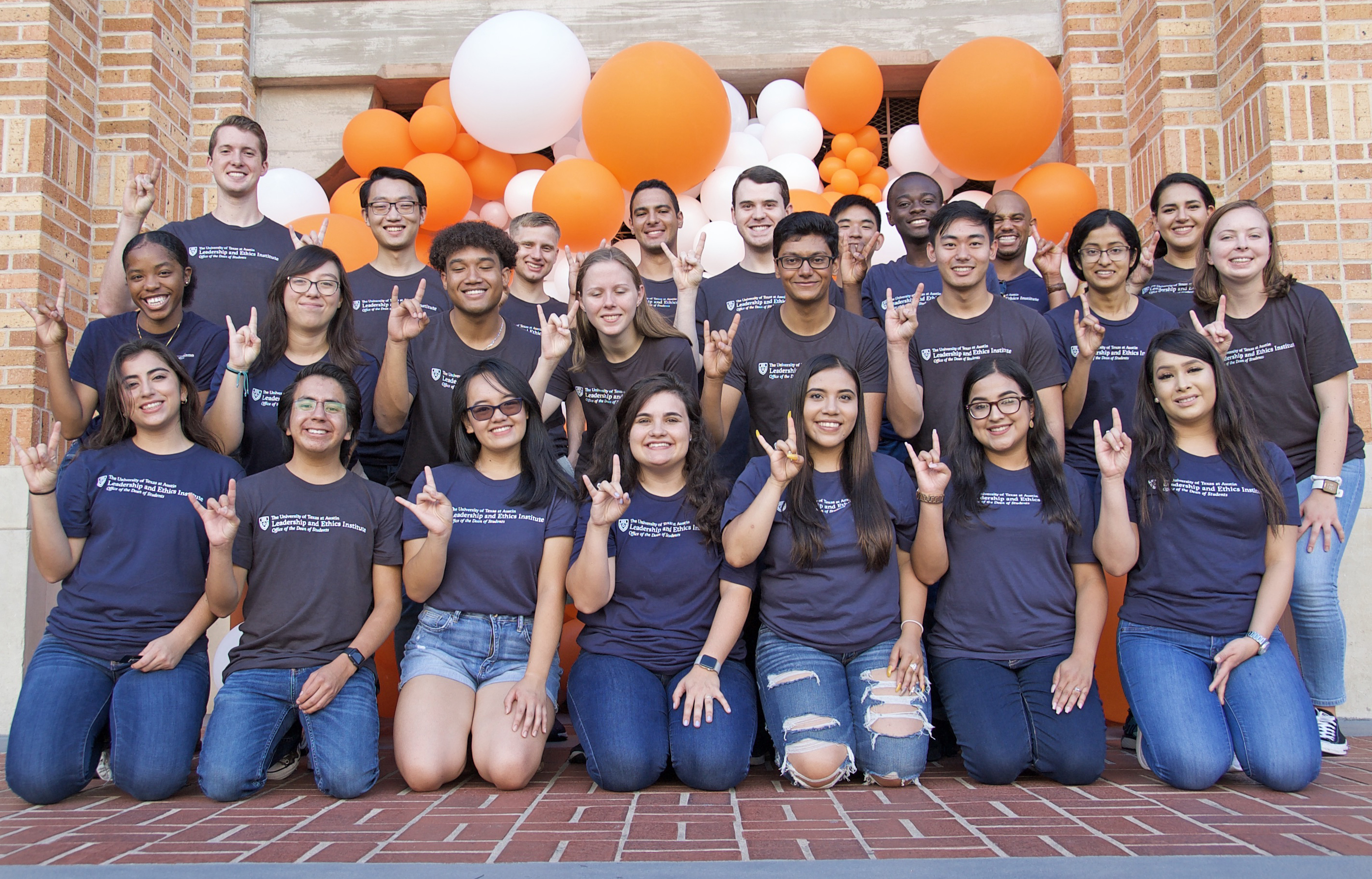 The Leadership and Ethics Institute is proud to work with a Student Leadership Team filled with motivated and qualified student leaders who are committed to providing leadership education and development to students on the Forty Acres.
LEAP Mentors for the Leadership Education and Progress (LEAP) program are upper-class students who guide first-year students through their leadership development on the 40 Acres. Mentors commit to two semesters with the program, working with different first-year mentees each semester
Workshop on Demand Facilitators facilitate leadership workshops for student organizations across campus and serve as a resource for leadership initiatives. Workshop on Demand Facilitators engage and connect with a wide variety of students, campus leaders, and organizations.
ProjectLEAD Interns support ProjectLEAD by providing logistical and content/material creation. Interns also support ProjectLEAD participants by providing advice and mentorship.