The Texas Greek Experience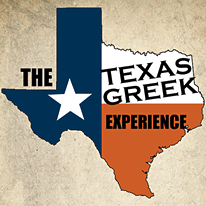 The invitations have been sent! We want everyone who is Greek at UT Austin to join us in touting all the great experiences that the Sorority and Fraternity Community has to offer. But gathering 6000+ voices is no easy task. That's where you come in! Every member of every sorority and fraternity has been invited, via email, to participate in the Texas Greek Experience survey. 

Whether you are a new member or have been in your organization for years, your feedback is very important and your opinions matter. It is only through the help of all students affiliated with Greek-letter organizations that we can better understand and make improvements that will enhance the experience for future generations of Texas Greeks.
Please check your email inboxes and take the time to fill out the survey today!