The CHANGE Institute: Transforming Self and Community
Make Connections Create friendships Build Community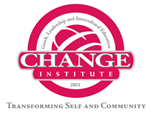 Are you interested in learning and expanding your awareness of diversity, social justice, and social responsibility? Do you want to enhance your leadership skills? Do you want to engage in dialogue with others? If so, you don't want to miss this opportunity!
On November 11-12, 2011 Sorority and Fraternity Life in the Office of the Dean of Students will sponsor The CHANGE Institute: Transforming Self and Community, a two-day experience focused on issues related to diversity, social justice, and social responsibility. This institute will be held at The University of Texas at Austin campus. This institute is open to all members of registered student organizations and is free of charge!!
Applications are due to Sorority and Fraternity Life (Student Services Building, 4.400) or online by 5:00 p.m. on Friday, October 21, 2011. For questions, please contact Dr. Smita Ruzicka at (512) 471-9700 or email at s.ruzicka@austin.utexas.edu.
The CHANGE Institute is an opportunity for U.T. students to come together and talk about some tough issues that are a big part of everyone's life but we don't often get an opportunity to spend a lot of time really tackling the issue, getting to the bottom of it.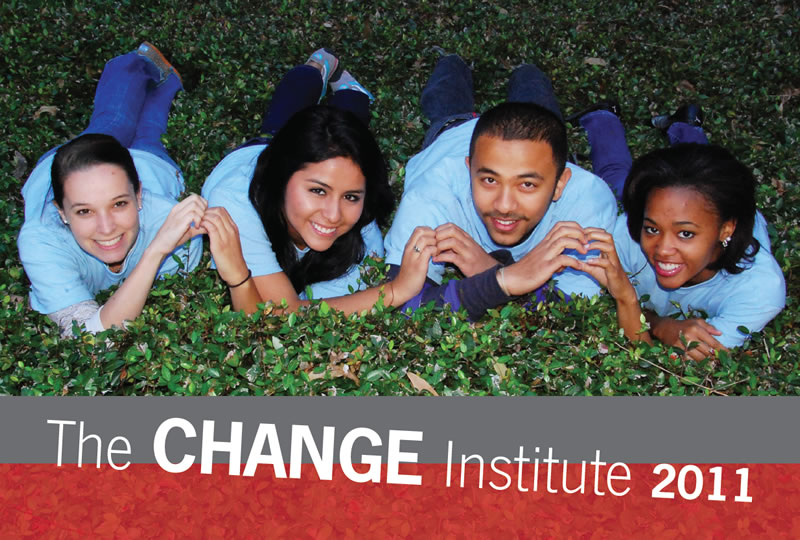 Photos and Videos from Previous CHANGE Institutes
CHANGE Institute Video 2010
CHANGE Institute Photos 2010
CHANGE Institute Photos 2009
You must be the change you wish to see in the world. - Mahatma Gandhi
---
If your browser is not able to play the video above, download Apple QuickTime player or VLC Media Player.