National Pan-Hellenic Council (NPHC)
The National Pan-Hellenic Council at The University of Texas at Austin is the governing body for the nine historically African American Greek-letter organizations. Seven of these organizations are currently affiliated with Sorority and Fraternity Life in the Office of the Dean of Students.
The purpose of NPHC is to unify the historically African American fraternities and sororities, and emphasize community service, academics, leadership development and collaboration. Being a member of one of these fraternities or sororities is a great way to get involved and make a positive impact on the entire UT Austin community.
2018 NPHC Officers
President: Shania Williams, shania1298@gmail.com
Vice President: Taylor Edwards, tedwa.14@gmail.com
Treasurer: Nkele Nkele, nkele.nkele1906@gmail.com
Secretary: Dominique Jones, dominique14397@yahoo.com
Parliamentarian Marissa Elder, marissae5678@yahoo.com 
Historian Ore Tobun, otobun@austin.utexas.edu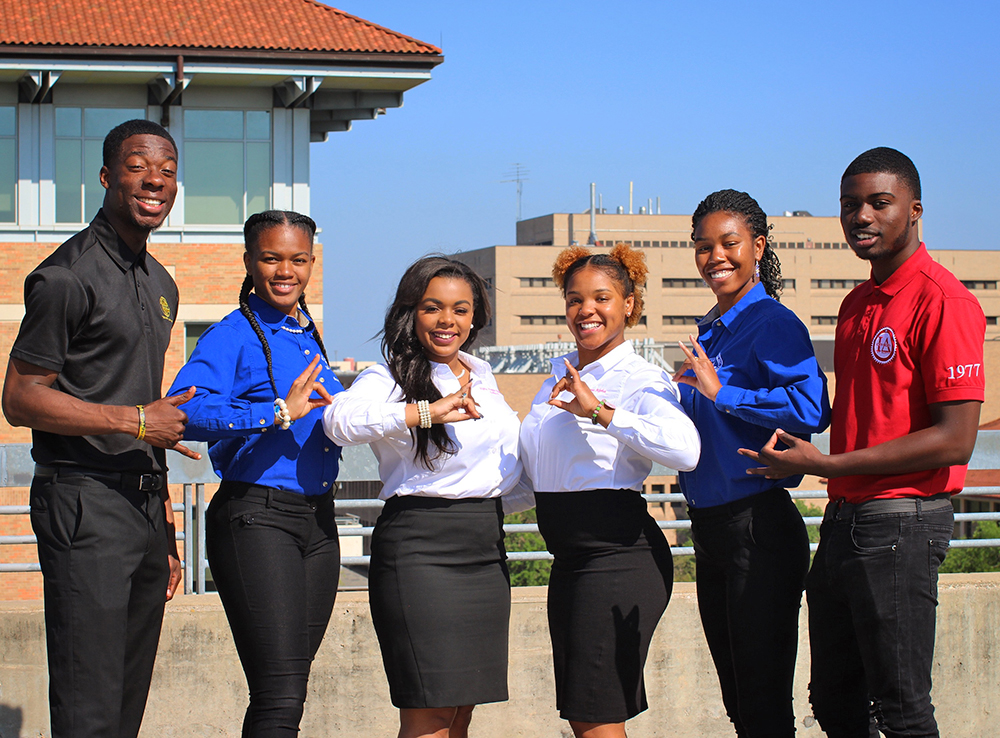 ---
If you are unable to open the pdf above download Adobe Acrobat Reader.