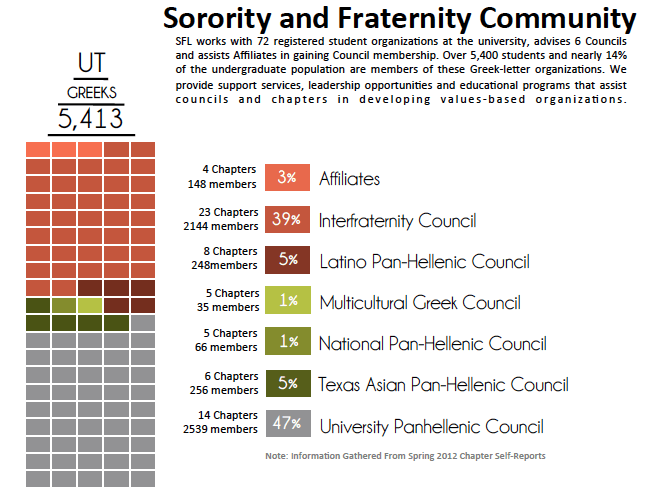 Sorority and Fraternity Council Communities
5,238 Students
200+ Majors
73 Chapters
14% of the UT undergraduate student population
6 Councils
1 Body of diverse leadership!
Explore the council communities that make us unique. We're Texas Greeks!
Contact Sorority and Fraternity Life to learn how your organization can join the SFL community!