Student Organization Center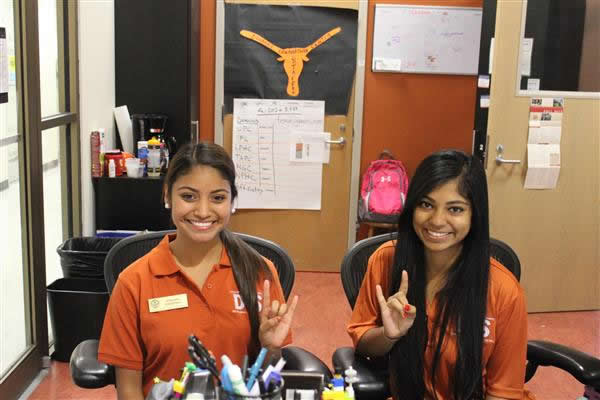 Location: 2609 University Avenue (formerly 4th floor of the SSB).
Hours of Operation
Monday–Friday: 8 a.m.–8 p.m.
Saturday: 12–5 p.m.
Sunday: 12–8 p.m.
Mailboxes
Student organizations can reserve a mailbox in the SOC. These mailboxes are free of charge and can be used on a continual basis as long as the organization remains active and in good standing. If an organization is inactive for two consecutive semesters, their mailbox will be reassigned to another group. The SOC recommends that organizations check their mailboxes at least once a week.
Art Supplies
The following art marterials are free fro student organizations to use in the SOC:
butcher paper
paint and brushes
markers
rulers
colored pencils
SOC Storage Space and Rates
Student organizations may lease storage space in the SOC. SOC storage spaces are accessible during normal SOC business hours. The SOC space application process occurs in April. The application for SOC storage space can be found online at https://www.utexas.edu/student/dos/sa/socstorage.php.
| | | | |
| --- | --- | --- | --- |
| SOC Lockers | Lockers (42") | Lockers (36") | Seat Storage |
| Dimensions | 42" x 18" x 65" | 36" x 18" x 65" | 30" x 18" |
| Price | $105 / year | $90 / year | $45 / year |
West Mall Rally Space Sound Equipment
To access the West Mall Rally Space sound equipment, you must already have an approved West Mall Rally Space outdoor space reservation. An authorized representative of your organization must check out the key from the Student Organization Center (SOC) on the day of the reservation, pay the $10 fee and leave their UT ID card. After your event, please be sure to lock the sound system securely in the cabinet in the Flawn Academic Center (FAC) lobby and return the key to the SOC.
Centralized Application Drop-Off
If your organization accepts membership applications, the Student Organization Center (SOC) can serve as your centralized application drop-off location. This service can reduce the stress of collecting applications and managing deadlines! Please note, the SOC cannot accept any money that may accompany an application.
To use this service, complete the Centralized Application Drop-off form on HornsLink.