Resources for Registered Student Organizations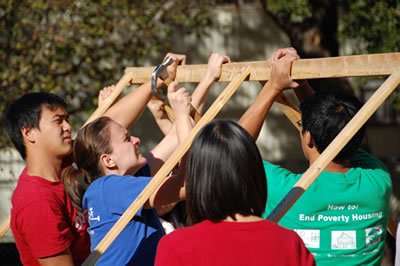 Search for registered student organizations by keyword, alphabetically or by organization category at HornsLink.
Student Organization Center (SOC)
The Student Organization Center (SOC) is the business hub for all registered student organizations. At the SOC, authorized representatives can submit administrative paperwork and outdoor reservation requests, and find resources for their events, activities and business operations.
Indoor and Outdoor Reservations, and Event Planning
Registered student organizations and sponsored student organizations can meet with a Student Organization Policy Advisor for an event planning consultation. If your event requires you to reserve outdoor space on the UT Austin campus, an event consultation is required. Some indoor reservations made through Student Activities may also require an event consultation.
If you are not sure what space you would like to reserve for your event or meeting, you can use "Find a Space" to help locate outdoor spaces and indoor spaces.
Risk Management
Program Safety Education Services (PSES) provides educational programs, resources and services to foster a student organization culture that thinks proactively about how to manage risks and ensure student safety during co-curricular events and activities.
Travel Planning and Travel Insurance
Student Activities provides travel resources for use by authorized representatives of registered student organizations to enhance risk management efforts and help ensure the safety of the entire membership. Travel insurance is required of all students traveling, and is available for purchase through Student Activities.
A-Frames and Banner Space, Tables, Flyering and other Publicity
Registered student organizations can publicize their organizations and events on campus. The University has specific policies regarding A-Frames, Banners, Tables, Flyering and other Publicity. Approval forms for A-frames, banners, and tables are available at the Student Organization Center (SOC).
Funding for Registered Student Organization Events
The following entities provide funding for registered student organization events. The requirements may be different for each funding resource.
Office of the Dean of Students, Fund for Academic Campus Engagement and Support (FACES)
The University Co-Op, Co-Op Funding
Student Events Center, Events CoSponsorship Committee
College of Liberal Arts, Student Group Funding
Texas Parents, Student Enrichment Awards
Student Government, SG Appropriations
Texas Exes, Student Opportunity Fund
College of Natural Sciences, CNS Student Services Award
Institutional Rules
The Institutional Rules of Student Services and Activities and Information on Students' Rights and Responsibilities are guidelines governing the interactions of the members of the university community.
Creating Effective Organizations
The constitution of an organization contains the fundamental principles that govern its operation. By-laws establish the specific rules by which the organization is to function. All but the most informal groups should have their basic structure and methods of operation in writing. Student Activities provides operational resources for registered student organizations which provide guidelines on creating a constitution and by-laws, designing a budget, member recruitment and retention, running effective meetings, leadership transition and more.
Advisers
Registered student organizations are not required to have an registered student organization adviser, but RSO advisers can be a great resource for student organization leaders. Student Activities provides information on the best practices for working with an RSO adviser.
Web Services
Registered student organization Web pages must comply with all institutional policies, including solicitation, use of trademarks, co-sponsored activities, etc., and must include the disclaimer for publications.
Visit the UT Austin Web Publishing Guidelines for more information.
Visit the UT Licensing and Trademarks Web page for Dos and Don'ts of compliance with UT Licensing and Trademarks policies.