How to Get Involved
Student Activities assists students to make the most of their college experience through involvement in student organizations. Whether you want to join an existing student organization or start a new one, we can assist you to make it happen. We encourage you to learn about the services we provide, the leadership opportunities available to all students, and the staff in Student Activities!
Registered Student Organizations / Sponsored Student Organizations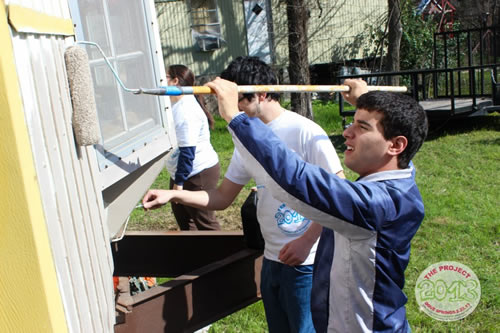 You can join any of UT Austin's more than 1,100 registered student organizations / sponsored student organizations or create a new one based on your interests.
Search the Registered Student Organization Database to see if any interest you, or learn how to start a registered student organization of your own.
Student Activities
Student Activities offers part time employment as Peer Educators, Dean's Squad Leaders and Student Organization Center Associates.
Other Great Ways to Get Involved
The Leadership and Ethics Institute (LEI) strives to enhance student leadership development. Sorority and Fraternity Life facilitates a variety of programs for sorority and fraternity members and provides opportunities for students to get involved. University of Texas Leadership and Ethics Institute (LEI) is a centralized, comprehensive leadership-training program for enrolled undergraduate and graduate students. LEI offers an array of experiential opportunities that incorporate both theoretical and practical ethical leadership development to prepare students to act responsibly, improve the quality of student and campus life, serve as peer mentors and serve the communities in which they live, study and work. Intercultural Education provides a variety of educational programs on diversity, social justice, and intercultural education related topics for students at The University of Texas at Austin.
Legislative Student Organizations (LSO) serve as a voice for students. Student Government serves as the official voice of students to the UT administration, the Board of Regents, and the Texas Legislature. The Senate of College Councils serves as the voice of students in academic affairs.
Orientation Advisors (OA) work with New Student Services to develop, plan and execute the orientation programs. OAs are among the first people new students and families meet on campus!
The Student Conduct Advisory Committee (SCAC) works closely with Student Judicial Services (SJS), supporting student conduct and academic integrity at UT Austin, providing educational outreach to students, faculty and staff and exploring new ways to increase student awareness of and involvement in the university's conduct system.
The Longhorn Center for Civic Engagement helps students identify service opportunities and provides resources to enrich the overall volunteer experience.
Campus Leadership Opportunities provide a wide variety of ways to contribute to the campus community and make your mark at The University of Texas at Austin.