Our Student Leaders
Meet our Student Leaders!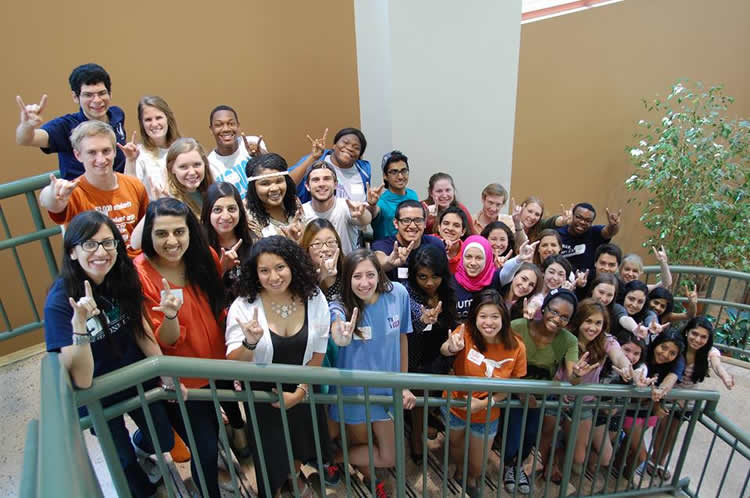 The Leadership and Ethics Institute is proud to work with three teams filled with motivated, qualified undergraduate student leaders who make it a priority to support, develop, and continuously enhance the UT Austin community.
Burnt Orange Student Staff engage students from across campus to encourage involvement, inform students about the benefits of the Burnt Orange Society, and instruct others on how to navigate the Burnt Orange Society curriculum.
LEAP Mentors for the Leadership Education and Progress (LEAP) program are upper-class students who guide first-year students through their leadership development on the 40 Acres. Mentors commit to two semesters with the program, working with different first-year mentees each semester
Peer Leadership Educators facilitate leadership workshops for student organizations across campus and serve as a resource for leadership initiatives. Peer Leadership Educators engage and connect with a wide variety of students, campus leaders, and organizations.