Mexico Travel Warning
Planning a trip south of the border for Spring Break?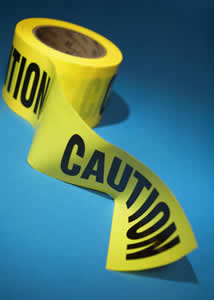 Mexico for Spring Break is a fun idea, but news reports about the worsening security situation throughout the country should be taken seriously. On February 8, 2012, the U.S. State Department issued a Travel Warning for Mexico urging Americans to avoid non-essential travel to the states of Chihuahua, Coahuila, Durango and Tamaulipas, as well as parts or most of Nuevo Leon, San Luis Potosi, Sinaloa, Sonora, Zacatecas, Aguascalientes, Guerrero, Jalisco, Michoacan and Nayarit.
If travel to Mexico is unavoidable, you are urged to exercise the utmost caution, particularly in the north of the country and in areas along the U.S. border. Although drug-cartel violence is not typically seen in resort areas and tourist destinations, Americans have fallen victim to homicide, highway robbery, carjacking, gun battles and kidnapping throughout the country. According to the State Department, the number of U.S. citizens reported murdered in Mexico almost quadrupled from 35 in 2007 to 120 in 2011.
Detailed information, including state-by-state assessments, can be found on the State Department Web site:
The University of Texas at Austin's International Office also provides a comprehensive overview of risks, including a map and links to helpful resources: http://world.utexas.edu/risk/restrictedregions/mexico.
All students traveling internationally as individuals or in groups, with or without university funding, for any UT-sponsored, UT-administered, or UT-related activity (including, but not limited to, official study abroad programs, registered student organization trips abroad, research trips and conferences) are required to comply with the university's Travel Policy to Restricted Regions: http://world.utexas.edu/risk/travelpolicy.
Practical Tips
Take stringent security precautions at all times
Do not drive at night
Do not hail a taxi on the street. Use only pre-arranged transportation between the airport and the resort or hotel.
If at a resort, plan on staying there; refrain from going into town, particularly at night
Do not travel on foot after dark, or in unfamiliar or low-income districts
If you do go into town (or anywhere off the resort property), do not accept a ride from unknown persons, do not go into shabby-looking bars, do not wander away from brightly lit public places and do not wander on the beach at night
Taxis are a suitable means of transport for short journeys in most urban areas, but should only be obtained through your hotel
Stop at all roadblocks
Do not bring anything with you that you are not willing to have taken from you
Do not bring ATM cards linked to your bank account. (An ATM card may also facilitate an express kidnapping.)
Do not get intoxicated
Do not accept a drink from a stranger, regardless of whether you are male or female
Do not make yourself a tempting target by wearing expensive clothing or jewelry
Avoid unnecessary publicity and displays of wealth and choose a modest model of vehicle
Do not venture out alone. Being part of a group does not guarantee "safety in numbers" but it does lessen the risk.
If accosted by a criminal, assume that the assailant is armed and do nothing to resist or antagonize them
Minimize unnecessary contact with the police, some of whom are corrupt
In the event of being involved in a serious incident, contact your embassy for support
Additional Resources
Health and Safety Resources: http://world.utexas.edu/risk/travelresources
Know Before You Go: http://world.utexas.edu/abroad/health/know
Spring Break in Mexico: http://travel.state.gov/travel/cis_pa_tw/spring_break_mexico/spring_break_mexico_5014.html
General tips for avoiding dangerous situations: http://studentsabroad.state.gov/springbreak.php