Memorandum on Hazing Law and UT Regulations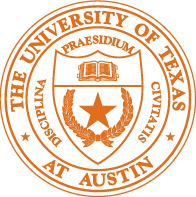 TO: All Students at The University of Texas at Austin
FROM: Dr. Soncia Reagins-Lilly, Senior Associate Vice President for Student Affairs and Dean of Students
SUBJECT: Texas Hazing Statute Summary and The University of Texas at Austin Hazing Regulations
The 70th Texas Legislature enacted a law concerning hazing. Under the law, individuals or organizations engaging in hazing could be subject to fines and charged with a criminal offense.
According to the law, a person can commit a hazing offense not only by engaging in a hazing activity, but also by soliciting, directing, encouraging, aiding, or attempting to aid another in hazing; by intentionally, knowingly or recklessly allowing hazing to occur; or by failing to report, in writing to the Dean of Students, first hand knowledge that a hazing incident is planned or has occurred. The fact that a person consented to or acquiesced in a hazing activity is not a defense to prosecution for hazing under this law.
To read the full memorandum in pdf form, click here.
To report a hazing allegation click here.
---
If you are unable to open the pdf above download Adobe Acrobat Reader.